Are you losing sleep over an assortment of looming back tax problems? Have you been anxious about your business's finances? Do you need assistance filing your household's taxes? Whatever tax issues you're up against, you can breathe easy knowing The Levy Group of Tax Professionals is on your side. We were established in 1991 as an offshoot of a larger accounting firm that's been around since the 1960s, so you can be confident in the knowledge and competence of our professional accountants and tax resolution specialists. We offer truly exceptional tax relief services to individual and corporate clients alike, and we're even available for a variety of accounting services. No matter what you need, The Levy Group of Tax Professionals will provide you with some of the best customer service and fastest results in Detroit.
Professional Back Tax Help
24-Hour Customer Service
Free Consultations
CPAs and Tax Attorneys in Detroit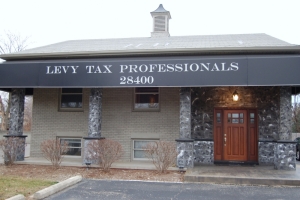 With offices located right here in Detroit, Michigan, The Levy Group of Tax Professionals is an accounting firm committed to serving the entire area with impeccable tax resolution and accounting services. We have clients from all of the surrounding communities, including Waterford, Southfield, Ann Arbor, Farmington Hills, Pontiac, Canton, Dearborn, Rochester Hills, and Troy. Working with personal and corporate clients alike, we help local businesses, families, and individuals with everything from general accounting services to IRS payroll to back tax settlements. At The Levy Group of Tax Professionals, we're the team you can count on for unfailing customer care and precision when it comes to tax relief and accounting services of all kinds. We'll help you take care of your finances because we're truly dedicated to your peace of mind and future success. So if you're looking for help from professional CPAs, tax attorneys, and enrolled agents, you'll find everything you need under one roof at The Levy Group of Tax Professionals. Whether it's tax preparation, back tax resolution, or IRs audit representation, our team is here to help. Call or e-mail us today to get started!
To ensure your total confidence and protection, The Levy Group of Tax Professionals is fully licensed ans insured. Additionally, we have an "A+" rating from the Better Business Bureau (BBB) and are members of the American Society of Tax Problem Solvers (ASTPS), the National Association of Tax Professionals (NATP), and the National Association of Tax Resolution Companies (NATRC).