Services Offered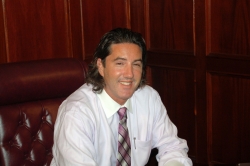 The Levy Group of Tax Professionals is Detroit's full-service accounting firm, here to help with all of your tax resolution and accounting needs. With over two decades of experience as a tax relief company, our CPAs, accountants, and enrolled agents will use our advanced knowledge and skills in order to secure the most satisfying results for you. We put your customer satisfaction at the top of our priorities, always going the extra mile to ensure you receive the sound financial management and tax resolution you need for success. Whether you're an individual taxpayer looking for assistance with filing back taxes or a business owner in need of an expert accountant for IRS payroll services, our pros will help you every step of the way. 
Our Tax Resolution and Accounting Staff
Our team comprises some of the most talented and experienced tax and accounting professionals in Detroit. The tax resolution and financial management fields are varied, with a multitude of approaches for any given scenario, so it's important to have staff members with diverse backgrounds. That's why we make it a point to maintain a team of specialists that will be able to handle virtually any problem that comes through our door. With our staff on your side, you can rest assured that your back tax settlement or IRS audit representation is being taken care of by only the most capable hands.
At The Levy Group of Tax Professionals, our specialists include:
Accountants
Tax consultants
Enrolled agents
CPAs
Tax attorneys
With a team that's as experienced and well rounded as ours is, you can be certain that your back taxes filing, IRS payroll processing, and general accounting services are being cared for with comprehensive precision, professional integrity, and unwavering customer care. Our various fields of expertise provide us with the best chance of resolving your back tax issues and other financial woes, making us one of the most dependable accounting firms in Detroit. So if you're ready to get your personal or corporate finances back on track, call The Levy Group of Tax Professionals today!
Why Use a Tax Resolution Specialist?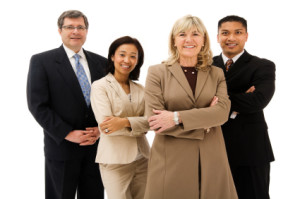 Perhaps the better question is why not! When you're facing wage garnishment, liens, levies, and other back tax penalties, you need the most experienced, professional help you can get. With over 22 years of experience as tax accountants and tax resolution experts, The Levy Group of Tax Professionals has in-depth understanding of how the tax code applies in myriad different situations. We put our extensive experience to work for you, using our specialized knowledge to help you get the absolute best tax relief outcome possible. While you could use a regular accountant or your lawyer, they simply don't have as much hands-on knowledge of tax resolution as The Levy Group of Tax Professionals. We make tax debt solutions our business, and that means we have what it takes to ensure you get the tax relief you deserve. Call now to get started on resolving your tax problems. We've been able to reach tax relief agreements for some customers in just 24 hours, so don't wait to call!
Free Estimates 
The Levy Group provides no obligation consultations to help resolve your back tax problems. Providing tax resolution services to both individual and corporate clients, our tax accountants provide free initial meetings to learn about your particular tax debt situation and to help you understand your options for tax relief. There's nothing to lose, so call now!
24-Hour Customer Service 
At The Levy Group, we understand that owing back taxes can create a great deal of stress and anxiety, and that you may have concerns about your tax resolution plan day or night. That's why we offer complete 24-hour customer service. No matter when you have a question or need support during your tax resolution process, our compassionate professionals are here to help. We want you to be fully confident in our ability to overcome your tax difficulties, so if you have any questions, just give us a ring. A qualified tax debt relief specialist is on-hand to take care of you no matter when you call!