Business Tax Problems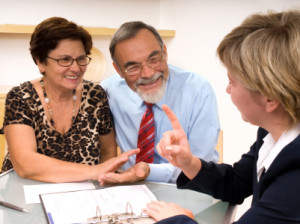 Tax problems can have a negative impact on small businesses and large corporations alike. Whether the cause was a late payment, misfiled returns, or a different issue, the resulting penalties and fees can make your tax debt snowball and completely wreck your budget. When the tax debt that you owe goes unpaid, the government could potentially revoke your business license or seize your business entirely. The terrible consequences of this scenario are obvious: you and your employees lose your source of income. Don't let your tax problems cause undue financial hardships for yourself and your employees—call the Levy Group of Tax Professionals to get the swift corporate tax resolution you need.
Let The Levy Group of Tax Professionals be your choice for business tax resolutions in the greater Detroit area. Offering prompt attention to your case and obtaining swift results whenever possible, we've dedicated ourselves to getting your business back in compliance with the IRS as quickly and effectively as we can. We're the tax resolution firm you can count on for impeccable customer service every step of the way, from the initial consultation to the final handshake when your corporate or small business tax matters have been settled. Providing you with professional guidance and resources, we'll also help you prevent further tax problems down the road. Dealing with the IRS is never easy, especially when they implement so many strict deadlines, so it's crucial that you work with a tax resolution firm that emphasizes efficient results above all else. That's what makes The Levy Group of Tax Professionals your best bet.
Contact us to provide business tax help including:
Preparing and filing annual tax returns
Filing back tax returns and correcting misfiled returns
Discussing back tax resolution strategies
Negotiating corporate tax settlements
Resolving payroll tax problems
Advising you on other tax matters
The Levy Group of Tax Professionals comprises some of the most talented enrolled agents and tax attorneys in Detroit, and we have the range of experience needed to deliver truly effective business tax help. Whether your business tax resolutions require negotiating with the IRs or legal representation in federal tax court, we'll collaborate directly with the authorities on your behalf or connect you with a tax relief attorney who's certified to represent you in court. Fully licensed and insured, our team will take care of you and your business's finances with total accuracy, propriety, and professionalism. Your financial success is our number one goal!
Corporate Tax Resolution That Fits Your Budget
As a business owner, you're already more fiscally aware than the average taxpayer. For that reason, when you're facing corporate tax issues, you'll want to make certain that you're not paying any more than you have to for the tax relief attorney or enrolled agent you need. Affordable rates are especially important when it comes to corporate and small business tax services because, even after your income tax problems are settled, you'll still need to make certain that your business is operating at normal levels. Fortunately, you can rely on The Levy Group of Tax Professionals for the reasonable rates you need to keep your business's operating budget intact. We'll even provide you with a free cost estimate when discussing your business tax problems so there won't be any surprises when our work together is finished. The Levy Group of Tax Professionals is one of the most affordable tax resolution companies in the Detroit area, so give us a call today to learn more!
small business tax
tax resolution
corporate tax
tax problems