IRS Tax Settlement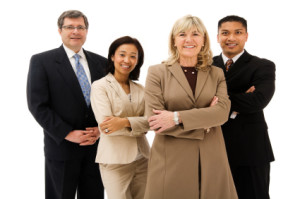 If you're sick of the stress and lost sleep that you're experiencing as a result of your large back tax debt, then it might be time to consider a tax settlement. The IRS is known to make various tax settlement agreements with taxpayers who need them, so it's worth seeing if your case is at least eligible. However, seeking eligibility for tax settlements is difficult when acting on your own behalf, which is why you should get in touch with the tax advocates at The Levy Group of Tax Professionals right away. We're Detroit's answer for knowledgeable, skilled tax debt reduction specialists, so why wait? Call or e-mail us today to get started.
Tax debt is not a black-or-white issue, which means there can be any number of explanations as to why you owe money to the IRS. Additionally, tax debt affects every individual according to their preexisting financial situation. For that reason, it's important to have your case studied by one of our experienced tax consultants. Under the right conditions, you might be eligible for tax settlements like:
Offer in compromise
Installment agreement
Penalty abatement
Innocent spouse relief
And more!
IRS tax settlement negotiations are best left to the pros. At The Levy Group of Tax Professionals, we'll begin the tax settlement process by first examining your situation as thoroughly as possible. This will allow us to determine your current financial circumstances and the possible causes of your initial tax debt. Once we have considered all of the facts, we'll be able to determine which form of IRS debt forgiveness is most suitable to your unique case. From there, we will work with you to compile all of the relevant documents, receipts, and other materials that will make your claim as comprehensive as possible. We will file your claim with the IRS and, using our 22 years of experience in the field, negotiate with the authorities on your behalf. We're extremely confident in our ability to procure positive outcomes for IRS tax settlements, so you'll be able to rest assured that your case is in good hands.
In addition to our well honed skills in the area of IRS settlement negotiations, our tax advocate team also offers a strong commitment to your customer satisfaction. To that end, we're available 24/7 to ensure that we're able to file your IRS settlement paperwork by the appropriate deadline and get you the swift results you need. We also make our tax settlement services as affordable as possible, aided by free estimates and no-obligation consultations, so as not to add further burdens to your finances. After all, when it comes to tax debt reduction, the goal should be for you to pay less, not more.
Offer in Compromise
An offer in compromise is a popular taxes settlement option. Essentially a compromise between the taxpayer and the IRS, it allows you to reduce your large tax debt sum to a more manageable amount. An offer in compromise is usually pursued in conjunction with an installment agreement or other payment plan that allows you to repay your tax debt in small chunks over time. When an offer in compromise is reached, the IRS is agreeing to partial tax debt reduction; in turn, you're promising to repay the new, smaller amount. Given how popular this form of taxes settlement is, it's difficult to secure an offer in compromise without the help of a tax advocate who knows exactly how to negotiate with the IRS. If you want a tax debt settlement that can truly save your finances, call The Levy Group of Tax Professionals today!
tax settlement
tax advocate
taxes settlement